Puzzle
November 17, 2006
It's Friday so I thought I'd post this. I was grazing along a while ago and I came across this little puzzle. I love puzzles and I have to admit I looked at this one for several minutes before the light went on.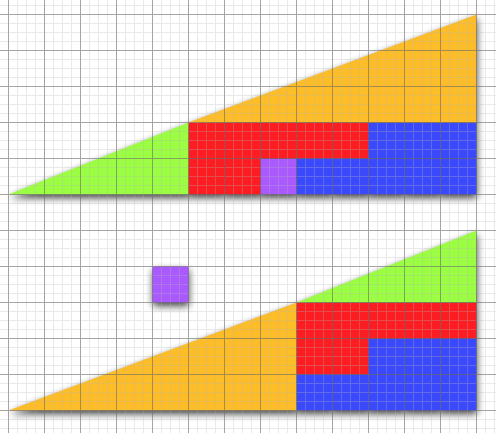 Why doesn't the purple square fit in the lower shape?
I saved this puzzle some time ago and I apologize that I've misplaced the URL where I initially found it.